Wireless / Wired RP2040 FelixKeeb Split Keyboard
The FelixKeeb is an open source 5×12+4 (5×6+2 on each side) split ortholinear keyboard with hotswap sockets support. It is based on Cipulot's Helix HS hoc and MakotoKurauchi's Helix keyboard.
Repo: https://github.com/beekeeb/FelixKeeb
Wireless with nice!nano and nice!view displays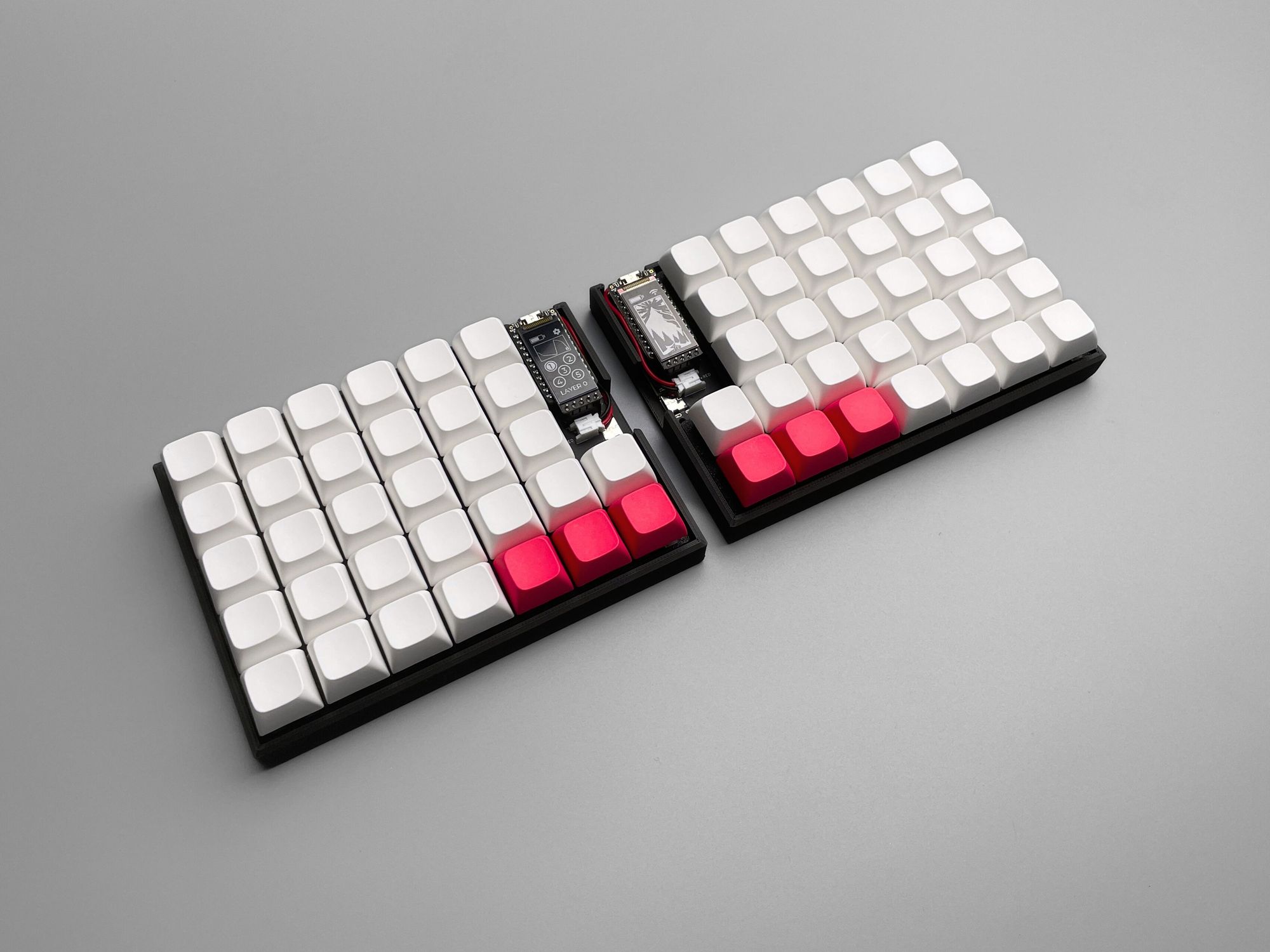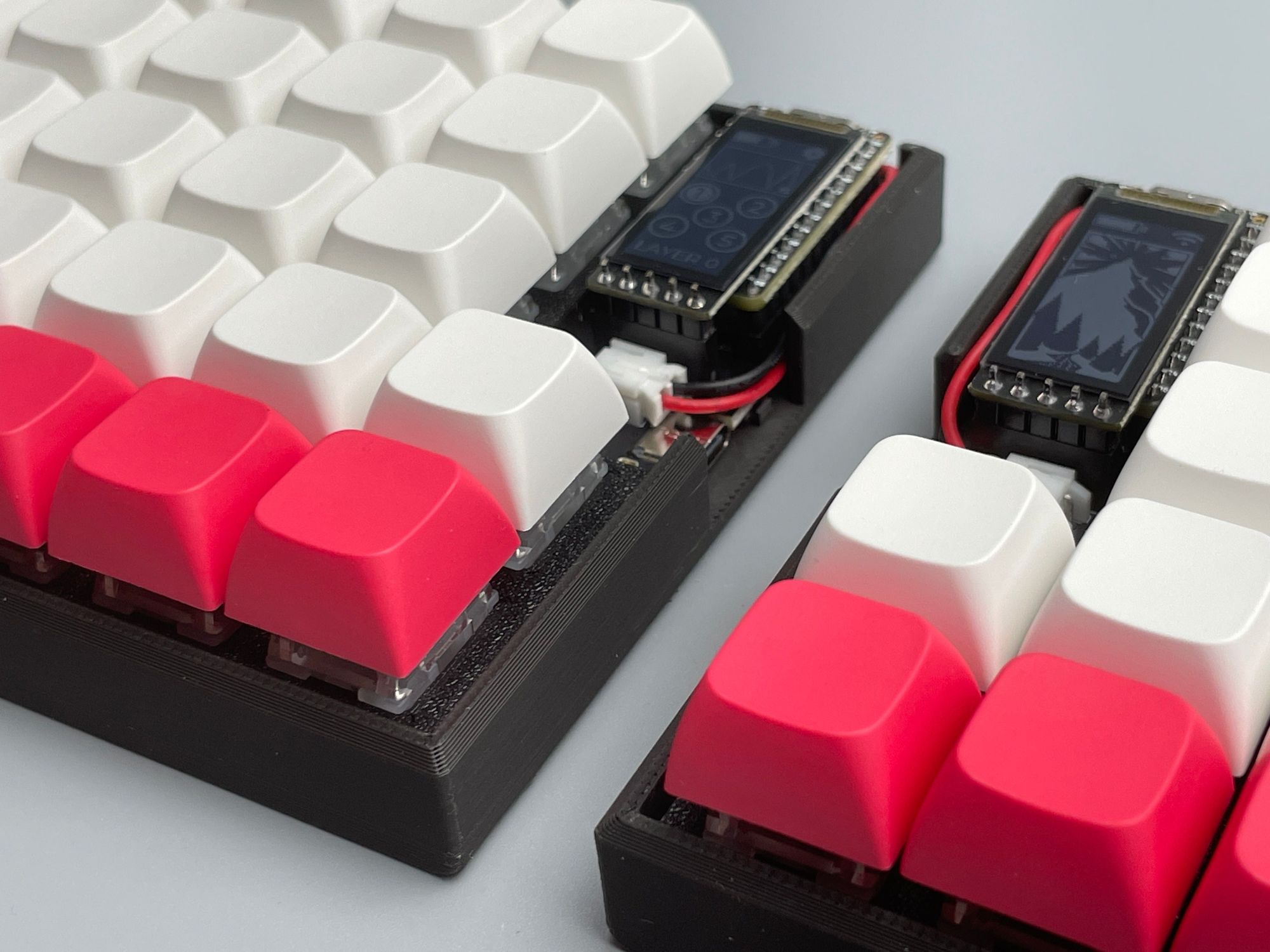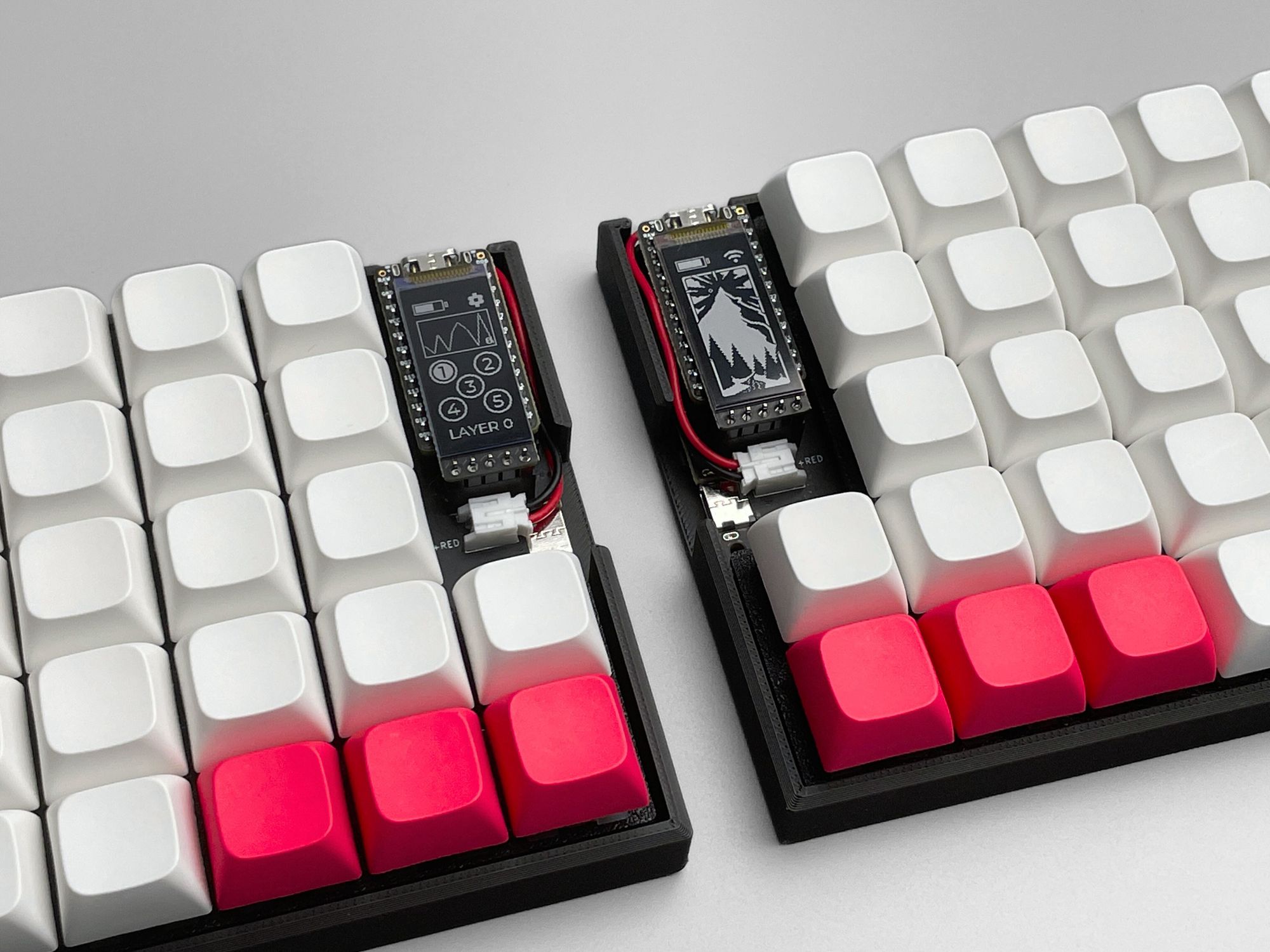 Wired with RP2040 controllers and USB-C connectors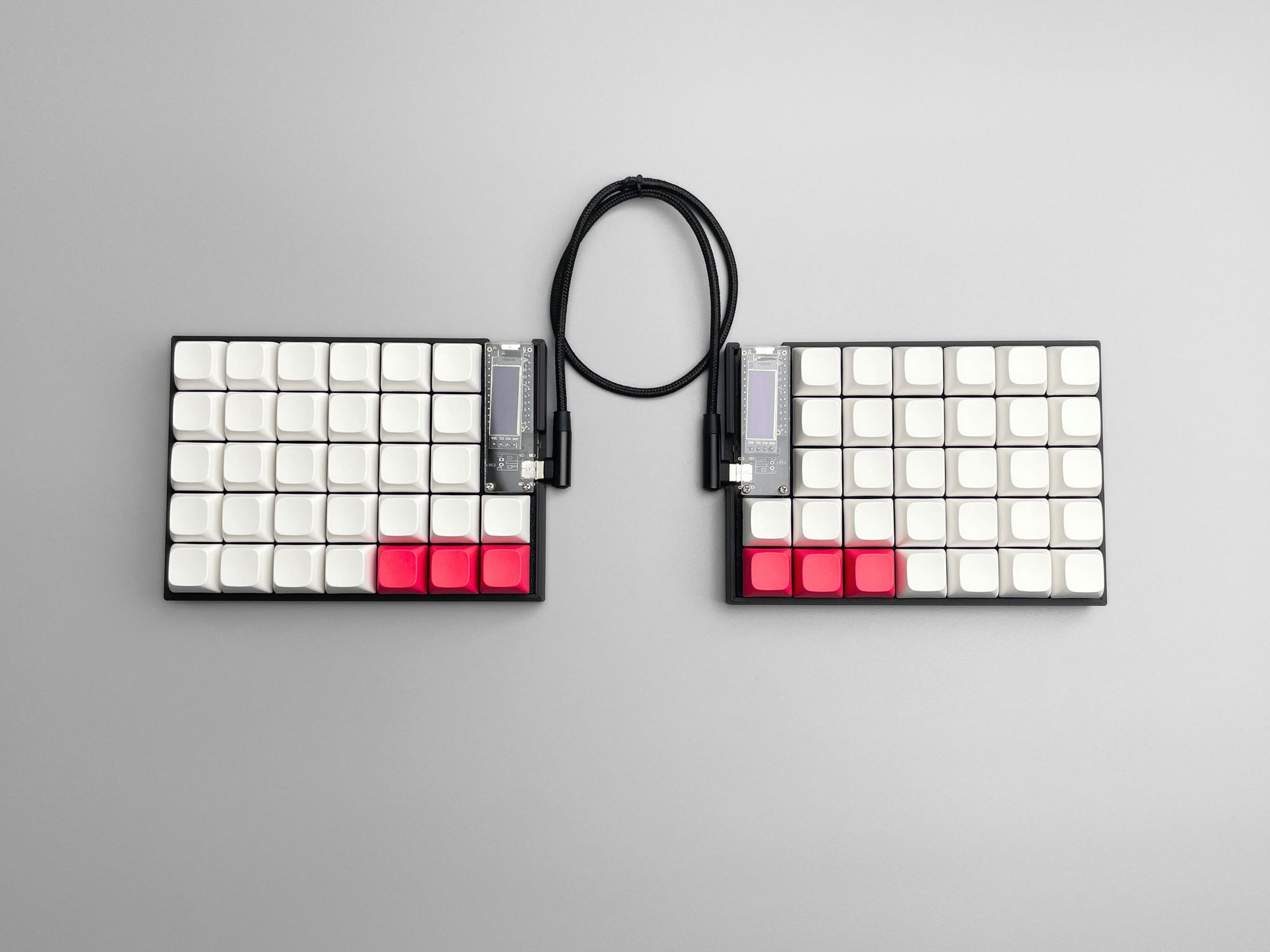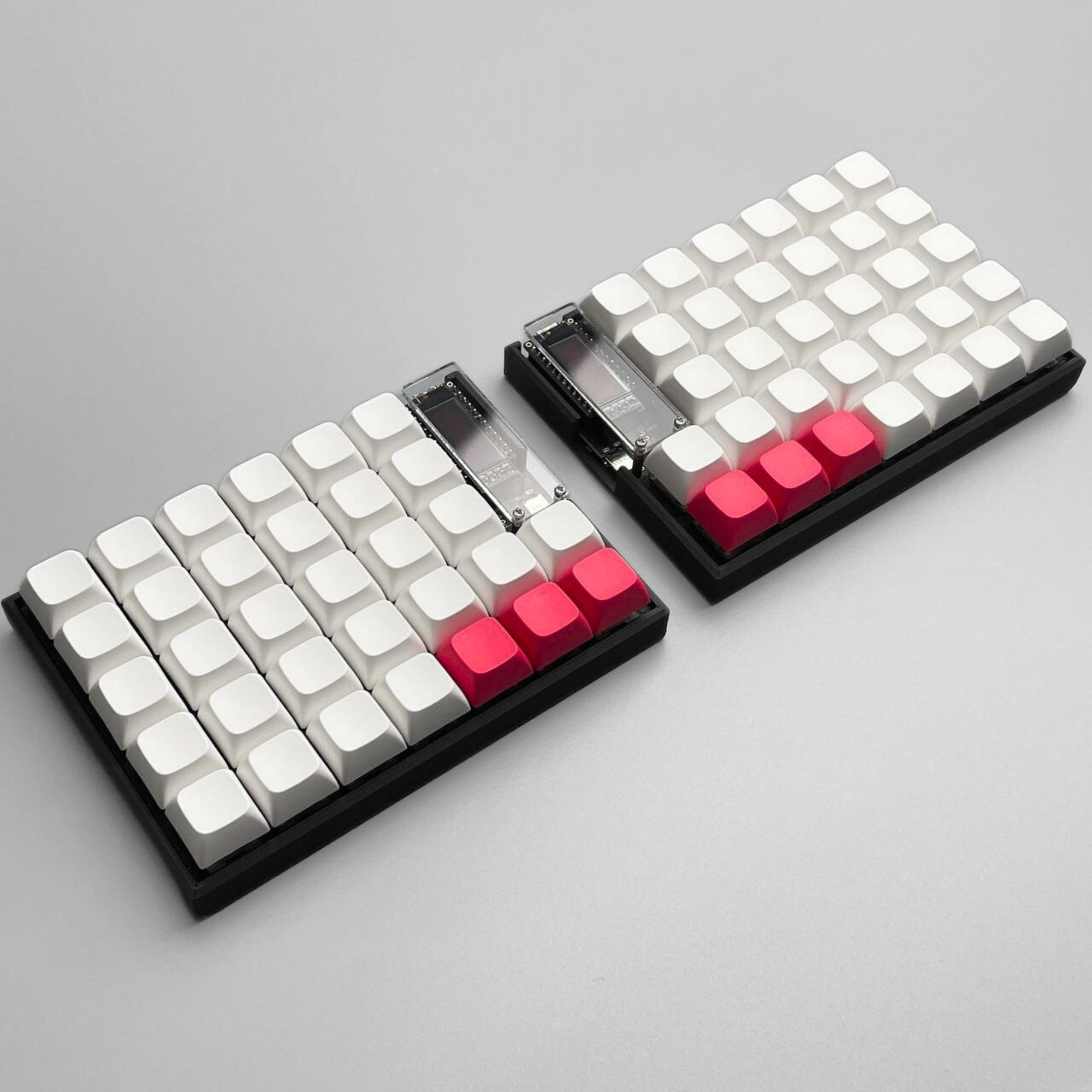 More...
To add a touch of seasonal flair, I experimented with a pink bottom case - the color of the moment this summer. 😂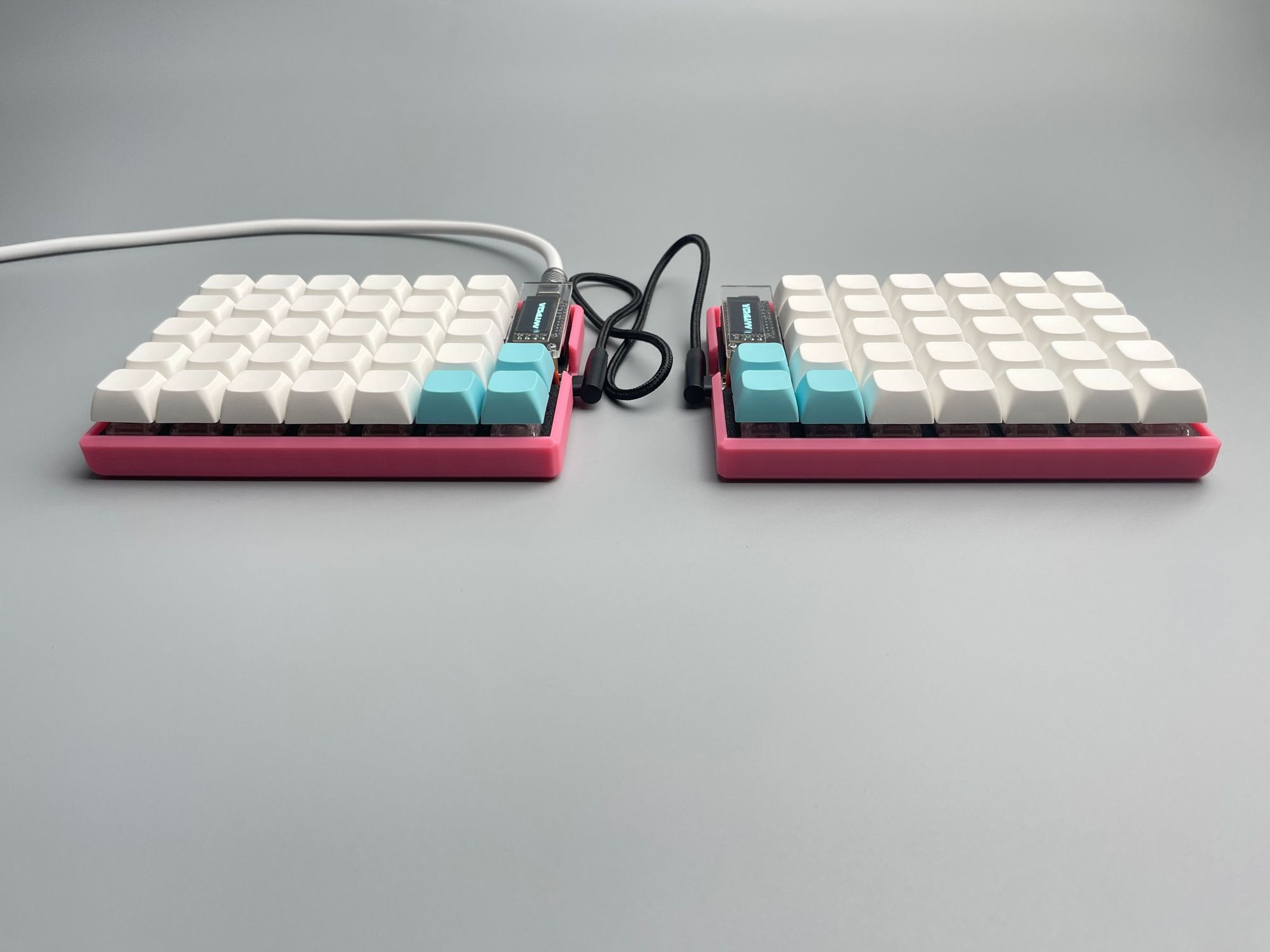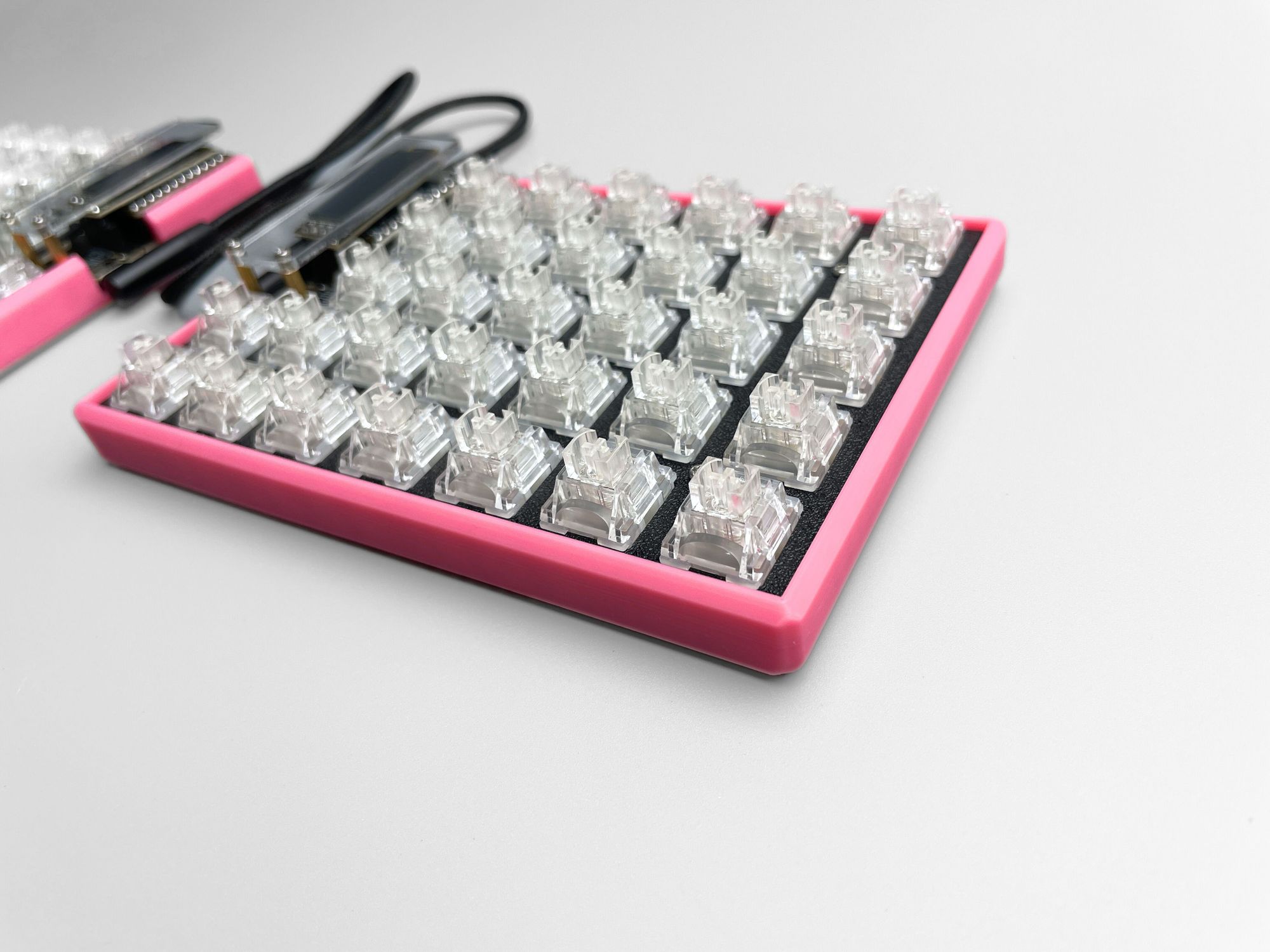 Pre-soldered Felix Wireless / Wired version is available in beekeeb.