Trying different rotary encoders and knobs on split keyboards
Materials
Rotary Encoders:
Rotary Knobs:
ALPS EC12 vs ALPS EC11
ALPS EC12 is much shorter than EC11. It's good for using in a low profile keyboard, for example Hillside / Sofle RGB Choc.
However, unlike EC11, EC12 doesn't include the push switch feature.
There are also more choices of rotary knobs for EC11 than EC12.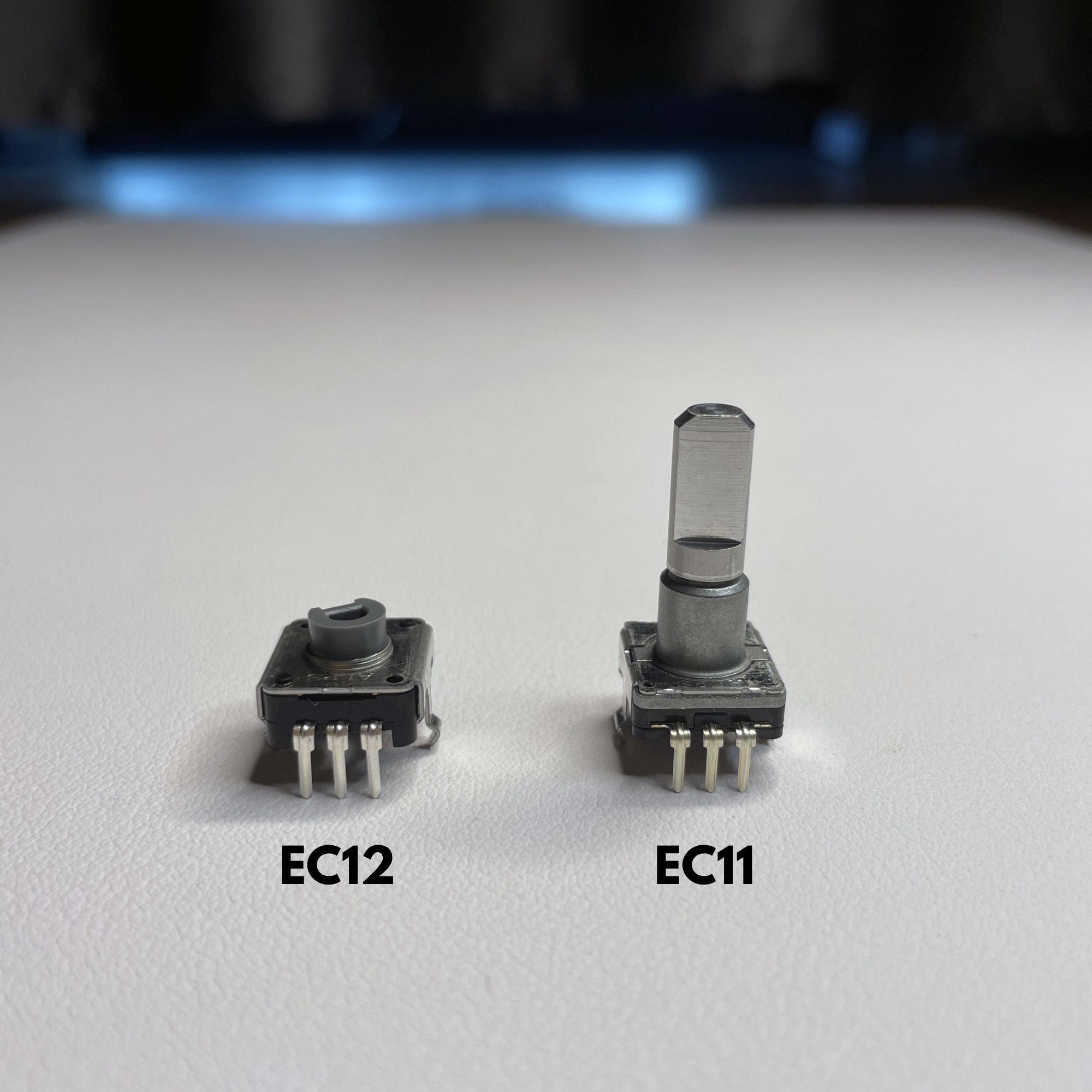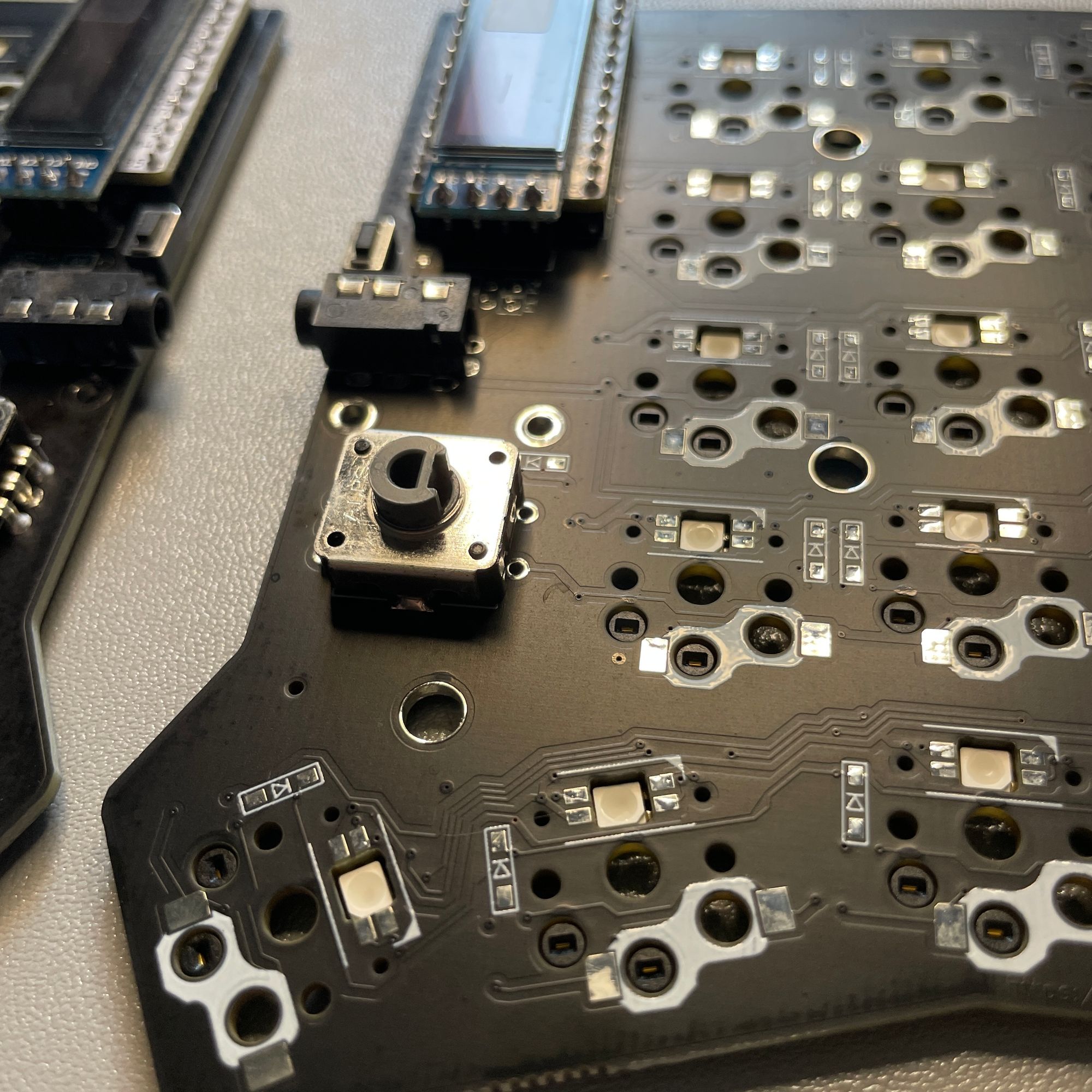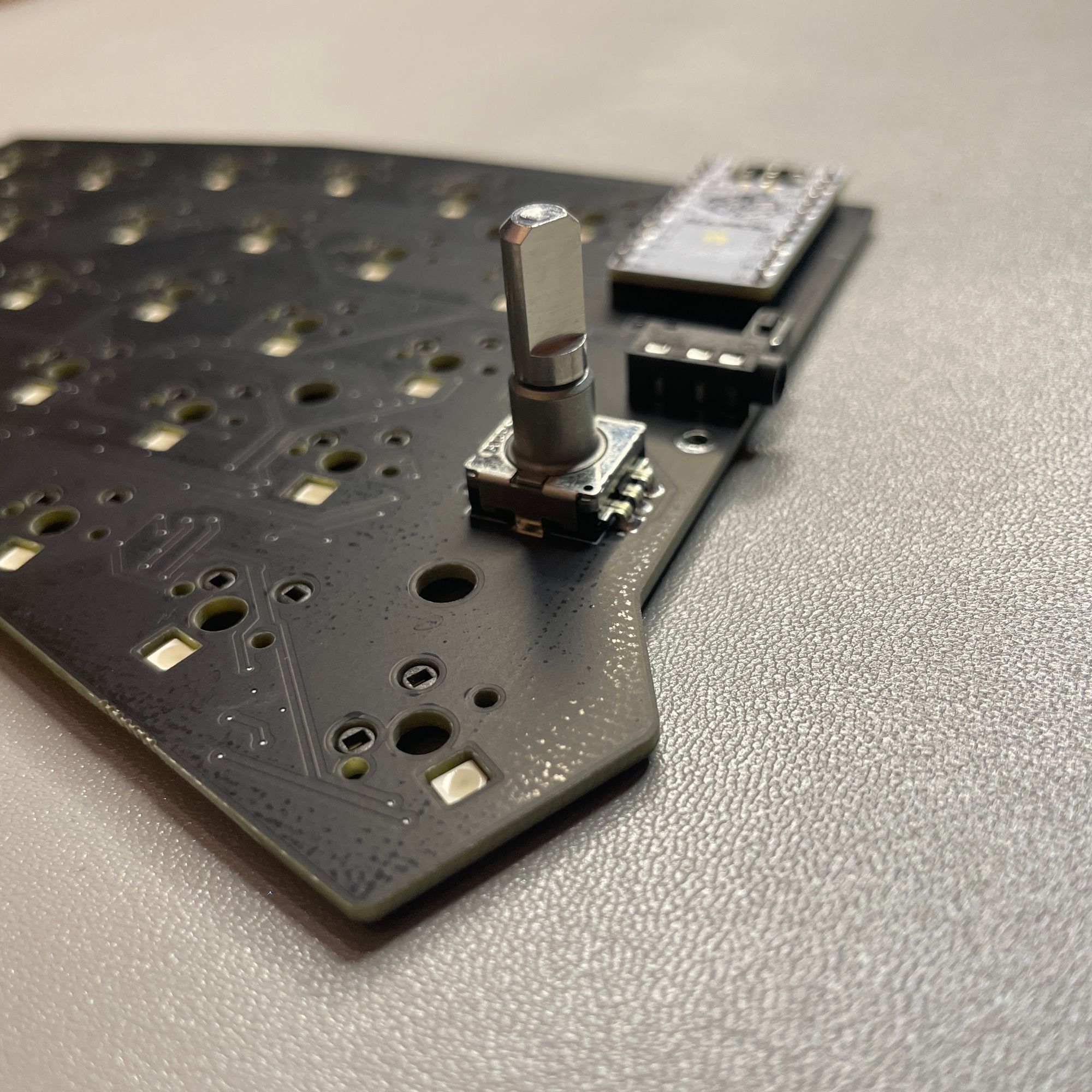 Rotary Knobs
In Sofle RGB keyboard, the OLED acrylic cover restricted the size of the rotary knobs. The max. diameter of the knob is 15.5mm.